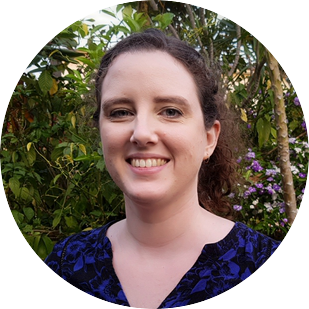 Mieken believes that the essence of being a human is to use our individual experience to help others understand and navigate their own. Throughout a 10 year journey managing her own depression, anxiety and obsessive compulsive disorder (OCD) she has developed a strong passion for helping others to create the lives they want to have.
Mieken's love of holistic and natural therapies began at an early age, working as a receptionist in a wellness centre for 7 years throughout school and university. After a diversion to the public service in her 20s, her own healing journey led her to reassess her career path and she realised that she wanted to use what she had learned through her own experiences to help others.
The appeal of Kinesiology for Mieken is that it treats each individual as a whole person – not just a set of symptoms. Rather than focusing all the attention on what's wrong or what you can't do, it directs energy to bridging the gap to where you want to be. She likes to think of it as an exploration of potential and empowerment. As a practitioner, Mieken combines the many powerful techniques found in Kinesiology with the learnings from her personal journey to help people make transformations on a body, mind and spirit level.
Whether you want to make changes in your life, health, relationships or business, Mieken can help you get clarity around your priorities, break through the obstacles that are holding you back and create (and stick to) a plan of action to get there - so that you can continue to create powerful, positive change throughout your life.
Initial - $120 (90 minutes)
Follow up - $85 (1 hour)

Consults are exclusive to a single session. Any appointments following your initial consultation are to be booked as a follow up consult. 50 minute sessions+